RIDA®UNITY combines sample extraction, PCR setup, and real-time PCR into one workflow for maximum walk-away time.
RIDA®UNITY (Art. No. ZUNITY)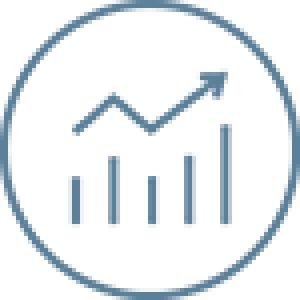 Up to 96 reactions per run can be processed fully automatically on the RIDA®UNITY system
Up to six difference PCR assays
Up to three runs can be processed during one workday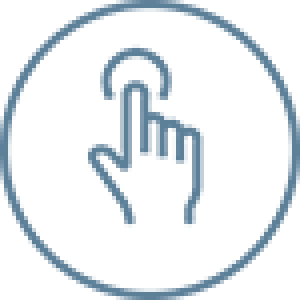 The ready-to-use reagents of the RIDA®UNITY system shorten your preparation times and boost efficiency
The graphical touchscreen interface makes operating the entire system easy
The device software facilitates simple connection to an existing laboratory information system (LIS)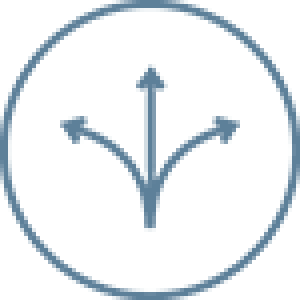 RIDA®UNITY can be used to carry out an entire workflow, to extract, and to process a PCR run
The RIDA®UNITY extraction chemistry purifies universally gastrointestinal and respiratory DNA and RNA pathogens from provided patient samples
The workflow can be tailored individually to meet the requirements of your laboratory
RIDA®UNITY allows you to process up to three runs on one day. Start processing the next samples while your PCR is still running.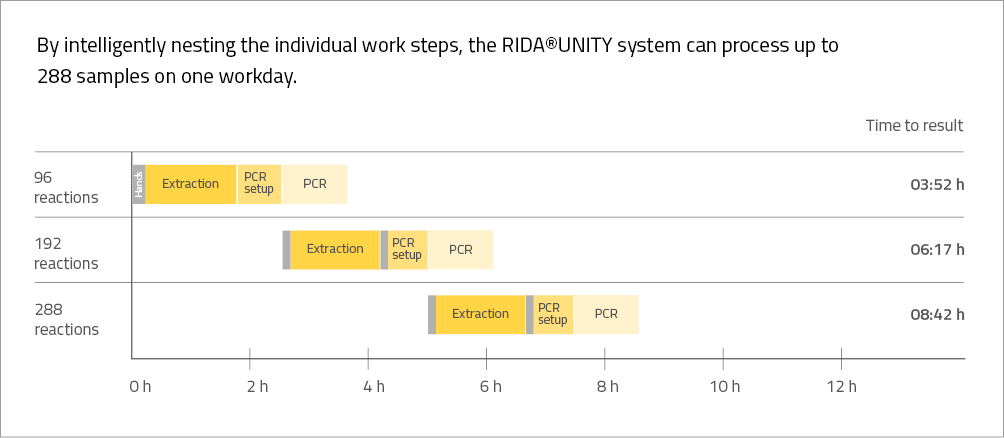 RIDA®UNITY Software – for simple and intuitive operating of the RIDA®UNITY system.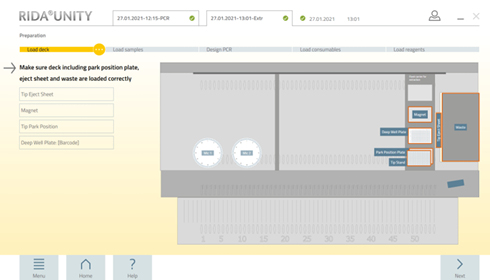 Loading consumables
The RIDA®UNITY software supports users in loading the system with the necessary consumables
A visual template facilitates the accurate positioning of the materials on the instrument deck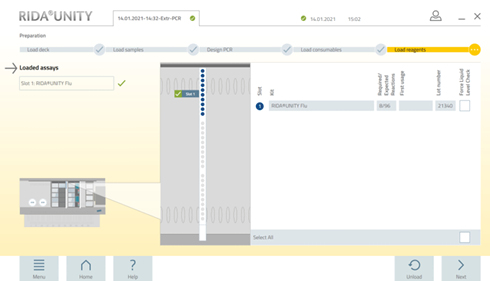 Loading PCR reagents
The positioning of the PCR reagent carrier can be selected in the device
Integrated LEDs show the correct position of the carrier and, therefore, increase process safety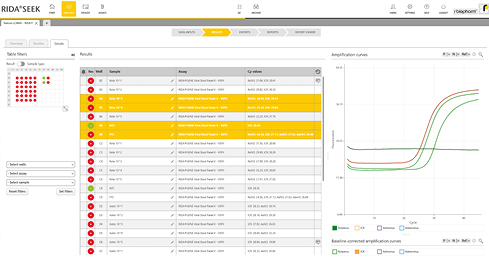 Evaluating the results
Using the automated RIDA®SEEK evaluation software makes the analysis and interpretation of PCR results safe and reliable
Process controls can be easily monitored and safely archived together with the analyses
To increase data security, the results are also stored on a local server after being sent to an LIS